About us
Based in Grenoble, the French Alps capital for research and innovation, Rheonis is an independant SME created in 2013 by a team of experienced scientists, engineers and technology transfer professionals.
With a 8-persons team, our team combines high-level skills in physics, complex fluid mechanics, rheology, process engineering, formulation, engineering, mechanics and instrumentation.
Expertises & Resources
Rheonis brings over 10 years experience of polymer products, industrial processes, instrumentation, research and innovation. Rheonis is positioned as a specialist of complex products behaviour and transformations in process and application.
Rheonis occupies 300m2  independent premises with an R&D laboratory fitted with high performance rheometers, measurement modules and specifics test benches as well as formulation resources and preparation of products.
Rheonis has tools and an expert practice in industrial diagnosis, instrumental analysis, modeling, statistical analysis, functional analysis, mechanical conception and bibliographic investigation.
Rheonis can rely when necessary on robust partnerships for specific instrumental analysis (surface tension, thermal tension, DSC, chemical analyses, …). DIVIDED SOLID
Powders, Fibers, Granulars,… FLUIDS & PASTES
Solutions, Emulsions, Slurries,… SEMI SOLIDS
Foams, Films, Gels, Sol-Gels, Waxes, Polymer & Resins (PE, PU, PEEK, PEI, PPS, PVC, …), Soaps metallic, etc. PROCESS
Blending, Pumping, Heat Treatment, Roll cladding, Extrusion,… APPLICATION
Roll-coating, Serigraphy, Spraying, Additive-manufacturing, Aging, …
Our Method : SPIQI

Rheonis has developed over 120 industrial projects and collaborations an original approach, the SPIQI method for Performance, Innovation and Quality for Industries that uses, develop, transform, and apply powders, fluids, pastes and semi-solids.
The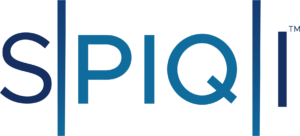 method is based on the understanding industrial physical phenomena associated with the complex products behaviour in process and application, measurable and discriminating parameters and associated measurement techniques.
Limiting empiricism, direct and indirect costs associated, the SPIQI method allows to identify, develop and internalize solutions and sustainable improvement tailored for product, process, equipment, instrumentation or method to strengthen your performance, quality and your innovation.
Our Services
To meet the specific needs of groups, SME, consultant or start up, Rheonis focuses on tailor-made service and collaboration, combining expertise, R&D study, formulation, functional analysis, state of the art, statistic analysis, prototyping, training, technical support…
Rheonis collaborates with various departments (R&D, industrialisation, production, quality, new works, …) and their interface, as well as the interface between end user, manufacturer, ingredients supplier, instrumentation and outfitter.