Our Mission :
Support and improve your mastering of physical behaviour and transformations of complex products
Powders, granulars, fluids, pastes and semi-solid (gels, waxes, resins,…) products are most of the time strongly coupled with their processing conditions, causing  variabilities and defects poorly understood and dealt with through try-and-fail practices.
Rheonis proposes a unique approach of industrial scientific phenomenology leading to a real understanding and mastery of product/process with efficient solutions and methods for innovation, R&D, scale-up, production, quality or engineering.
Solutions and Improvements for Performance, Quality and Innovation
Rheonis combines R&D, consulting, development and training services for identifying and internalizing adapted solutions and improvements for performance, quality and innovation. DEVELOP
MEASUREMENT TECHNIQUES
Develop, recommand, internalise commercial or taylor-made measurement techniques, protocoles, test-beds, off-line or in-line OPTIMISE
PRODUCT/PROCESS
Solve industrialisation, production or application problems and improve performance LIABILISE
TECHNICAL DEVELOPMENTS

Liabilise your product, process or equipment development on scientific bases and improve their performance BOOST
INNOVATION
Open new gates for your product, process and equipment innovation

Solutions-oriented Science for Industry
Rheonis combines a broad multi-sector industrial understanding with scientific and technical expertises in complex products, measurement techniques, engineering, modeling and statistical analysis, design and prototyping.
Rheonis has developped a unique method, SPIQI (=Science-based Performance Innovation Quality for Industry), based on robust and efficient techniques for understanding industrial physical phenomena, influencing factors and correlated measurable parameters.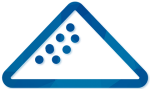 DIVIDED SOLIDS

Powders, Fibers, Granulars,…


FLUIDS & PASTES

Solutions, Emulsions,
Slurries,…


SEMI SOLIDS

Resins, Foams, Gels, Waxes, Films, …


Collaborative services for empowering Industry
Rheonis is at your side for identifying or designing improvements, technical solutions or innovations for complex product behaviour in process and application.
From need analysis to training and technical support
A unique scientific method reducing ressources consumption
Taylor-made improvements and solutions at product, process, equipment, instrumentation and methods levels

Collaborative or punctual services approaches
Multisector activity

AGROFOOD COSMETICS PERSONAL CARE PHARMACEUTICS PAINTS VARNISHES INKS COATINGS COMPOSITES GREASES LUBRICANTS OIL PLASTICS  AGROCHEMISTRY RECYCLING
More about us
More insights on our job: