Raise awareness – Train
Webinars | Seminars | Trainings | Expert support
Educate technical teams to questions of the physical behaviors of the states of complex materials and their implications for industrial practices, from R&D toapplication
Advance employees on the scientific, technical and methodological aspects related to questions of R&D, industrialization, sizing, etc.
Boost your R&D projects through supervised practice and internalizing methods
Support the training of your new & future recruits
OUR TOPICS OF EXCELLENCE
To find out more, do not hesitate to consult our articles in the Blog section.
Raise awareness among technical employees
THEAtelier des Méthodes is a unique initiative dedicated to players in the transformation industries to raise awareness, discover and discuss technical and scientific issues related to the behavior and transformations of matter, from R&D to application, through webinars, technical days or inter-company training.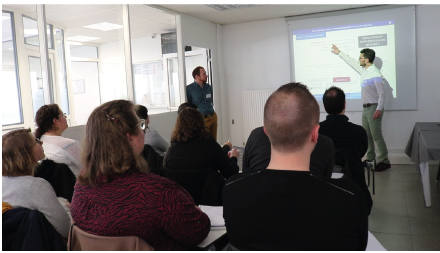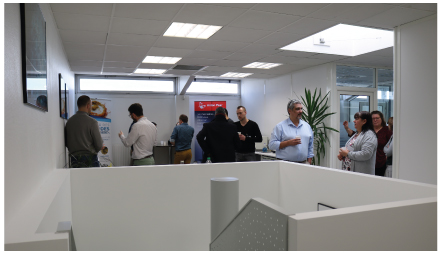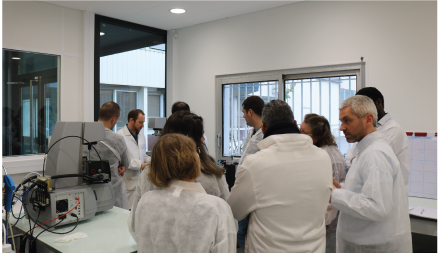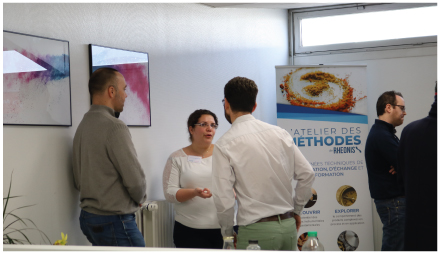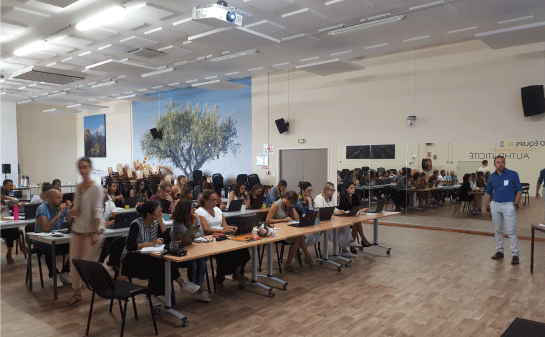 Trainings & Seminars
We offer inter- or intra-company training as well as tailor-made seminars adapted to your contexts to raise awareness among your teams, increase their skills and provide your organization with new keys based on Industrial R&D.
From initiation to Industrial Phenomenology to specialized training in the use of the rheometer or the exploitation of data, RHEONIS transforms more than 10 years of experience and methodological innovations in direct contact with industrial issues into accessible educational content.
RHEONIS, tailor-made for processing industries
Our team of specialists is on hand to discuss your needs and suggest the right approach.
Our contributions between Training and R&D
Boost your R&D projects through supervised practice
Through expert support services combining on-site sessions and analysis advice or training in the workplace, RHEONIS brings you its expertise, experience and mastery of behavioral techniques and R&D approaches to enable you to boost your R&D projects. and to gradually internalize advanced methods.
Let's train your future R&D employees together
Faced with the growing difficulties of recruiting junior technical profiles at a level suited to industrial needs, RHEONIS supports you in training your future recruits.
In a work-study or M2 internship, through a collaboration and following the best practices, we ensure all or part of the supervision of the candidate on the R&D subject of your choice. You thus make the work-study or internship period particularly productive and at the same time train the candidate in practices that he will thus be likely to internalize with you later.
Our original contributions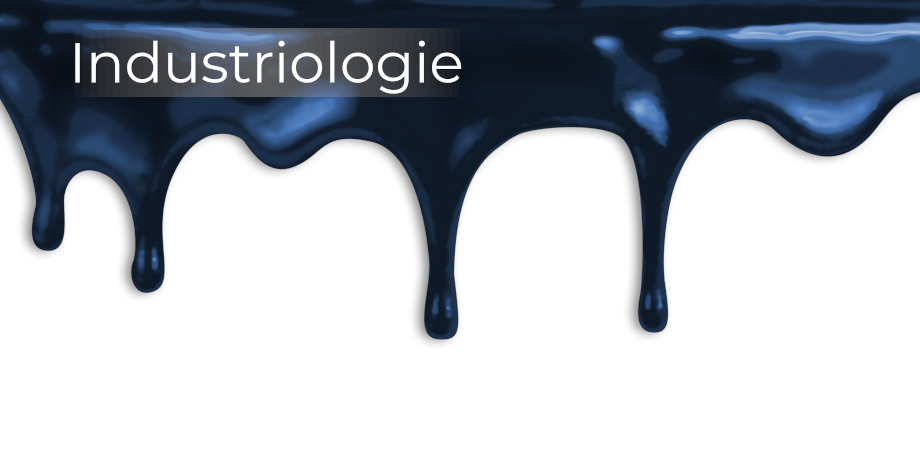 A fresh look at industrial practices
In our Industry section, we analyze the practices of materials transformation industries, through a multi-factorial approach that explores industrial methods, technical cultures, normative paradigms, instrumental techniques and scientific concepts.
A few methodological bricks
Our methodological contribution revolves around different bricks: the scientific understanding of the specificity of industrial phenomena, a Behavioral R&D approach, integrating dedicated Instrumental Techniques, original data processing and the analysis of existing practices and organizations.